Exclusive Trip to Ile D'Ambre, Ilot Bernaches & Coin de Mire
| | |
| --- | --- |
| Location | North |
| Operating Days | All Days |
| Duration | 7 hrs |
| Activity Time | 08:30 - 15:30 |
| Transportation | Offered as Supplement |
| Comment | Maximum number of participants: 9 |
Activity Time
08:30 - 15:30
Transportation
Offered as Supplement
Comment
Maximum number of participants: 9
Exclusive Scenic & Discovery Trip to Ile D'Ambre, Ilot Bernaches & Coin de Mire - Overview
Experience island hopping in the north of Mauritius. This exclusive private trip will have you discover three iconic islets in the beautiful north of Mauritius and is perfect for sea and nature lovers who would not mind a little speed and some sea water splashing!
Get ready for this Exclusive Scenic & Discovery Trip to 3 Islets in the North namely Ile D'Ambre, Ilot Bernaches & Coin de Mire. Lunch & Drinks will be served onboard and you will get the opportunity to have a refreshing Snorkeling Break at the beautiful Coin de Mire.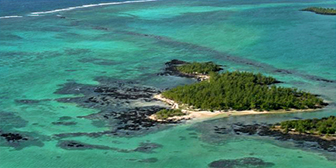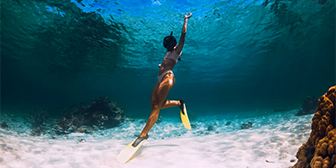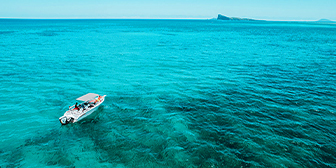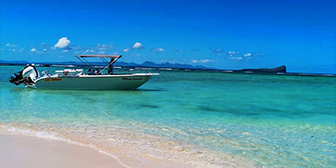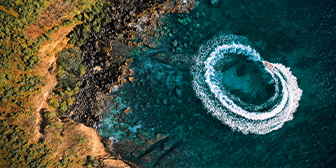 Highlights of this package:
Incredible speedboat trip in the northern region of Mauritius
Exclusive and All Inclusive sea trip for your close ones only
Discover 3 iconic islets of Mauritius for epic tropical memories
Snorkel in the warm turquoise water to discover the incredible underwater world surrounding Mauritius
Relish a lunch freshly prepared for you in the middle of the sea with drinks
Get the opportunity to relax on the islets and have some fun in the sun
---
Exclusive Scenic & Discovery Trip to Ile D'Ambre, Ilot Bernaches & Coin de Mire - Inclusions
Private Speedboat Trip for up to 9 pax
Scenic Discovery of 3 Islets in the North - Ile D'Ambre, Ilot Bernaches & Coin de Mire
BBQ Lunch on board (vegetarian option available)
Alcoholic and Non-alcoholic drinks
Snorkelling Break at Coin de Mire
Snorkelling equipment provided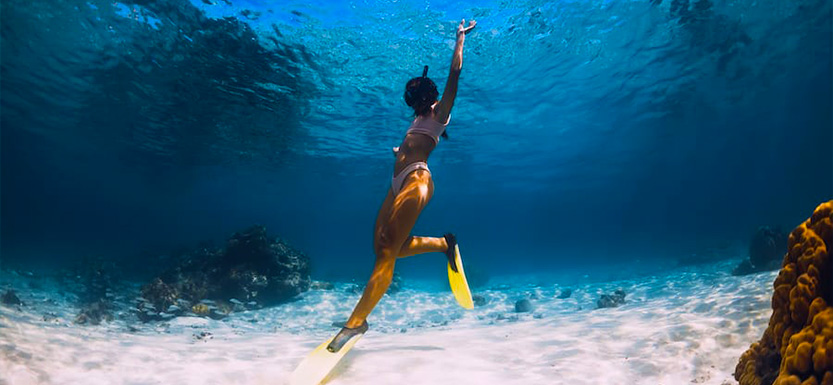 ---
Transportation & Driver Details
Transport is available for an additional supplement and will include pick up and drop off from any hotel / place of accommodation in Mauritius.
Car Capacities
You can choose from a selection of vehicles types:
Family Car - Up to 4 passengers
6 Seater vehicle - Up to 6 passengers
Minivan - Up to 10 passengers
About the Drivers
All drivers speak fluent English and French (Upon special request we can organize drivers who speak additional languages). The drivers, citizens of Mauritius, will be happy to provide you with information about Mauritius and each of its sights.
All drivers are very professional, time efficient and friendly. There is high emphasis on being always on time and providing reliable devoted service to customers.
---
| | |
| --- | --- |
| Starting Time: | 08:30 |
| End time: | 15:30 |
| Duration: | 7 hours |
Note: You should be at starting point by 08:15
---
About the All Inclusive Private Speedboat Scenic Discovery Trip to Ile D'Ambre, Ilot Bernaches & Coin de Mire
We all would love to have some quality time, away from the crowd, with our loved ones during a vacation. With this activity package you can do just that! Get ready to embark on an exclusive speedboat trip to discover three iconic islands up north.
At 9a.m your boat will depart from Grand-Bay and you will start cruising in the beautiful turquoise lagoons. You will head to Ile D'Ambre where you can witness the extraordinary mangrove ecosystem protecting the waters surrounding this picturesque islet. Take in the scenic views, bask in the warm sunlight, feel the sea breeze in your hair and simply enjoy the feeling of being at sea with your close ones.
Next stop will be to Ilot Bernaches, a tranquil islet with beautiful sandy beaches and filao trees that will have you swaying to its gentle island in the sun vibe. Pull out your sunglasses from your bag and fix your hat, you are about to have a memorable beachy moment, so gear up!
Last stop will be to Coin de Mire where an exciting snorkelling opportunity awaits you! You will be provided with snorkelling equipment so all you need to have is your swimsuit ready. Swim alongside the tropical fishes and discover the rich marine life, a whole new world that will totally blow your mind.
As part of this package, you will get to relish a delicious lunch with drinks included. Lunch will be served on board so you can enjoy your meal while the boat gently cradles you. With every bite you will take in the beauty surrounding you as well. Vegetarian options as well as alcoholic and non-alcoholic drinks are available, so there is something for everyone.
This exclusive trip is guaranteed to be one of the highlights of your vacation. An ideal activity to do with friends or family ensuring memories to last for a lifetime.
About the Islets
Ile D'Ambre
Located off the North Eastern Coast of Mauritius, Ile d'Ambre is a nature reserve of lush mangroves consisting of 140 hectares. The isle has rich flora and fauna and used to be covered in a native palm species and a lowland endemic forest. Later, a commercial forest plantation consisting of Tecoma and Pine trees was established on the island. In the north east a very small colony of ten endemic palm trees ( Latania loddigesii) still exists and you can also spot the endemic Gray White Eye bird as well as endemic butterflies.
Ilot Bernaches
Ilot Bernaches is less than 2 acres. This incredible islet is also known as Pointe Bernache or as Ilot Bernache and is part of Ile d'Ambre. Its white sandy beaches and scintillating turquoise water will tempt you for a refreshing swim.
You will likely spot a few casuarinas trees and some species of grass and shrubs. There are one or two beautiful stretches of sandy beaches and the rest of the island's beaches are made up of rocks and boulders.
Coin de Mire
Located off the north coast of Mauritius, Coin de Mire (aka Gunner's Quoin) is unmissable due to its majestic triangular rock rising in the shape of a ship's sail. This small island is actually a nature reserve where you cannot disembark, but you can come close to it through mini-cruises. At the foot of its cliffs, where the iconic tropicbirds nest, you can snorkel on a shallow and rather unspoiled coral reef and discover the great diversity of fish.
---
Spare Clothing

Swimsuit

Camera

Hat

Sunscreen
---
Exclusive Scenic Trip to Ile D'Ambre, Ilot Bernaches & Coin de Mire - Menu
---
| Exclusive Scenic Trip to Ile D'Ambre, Ile Bernaches & Coin de Mire | |
| --- | --- |
| Up to 9 Persons | 520 Euros |
---
Booking Attributes