Slimming Treatment (1h30mins)
| | |
| --- | --- |
| Location | North |
| Operating Hours | 09:00 - 18:00 |
| Operating Days | Monday, Tuesday, Wednesday, Thursday, Friday, Saturday |
| Duration | 1 hrs 30 mins |
| Activity Time | Flexible |
| Transportation | Offered as Supplement |
| Comment | Sunday and Public Holidays open as from 09:00 to 14:00 |
A Slimming Treatment of 90 minutes
Looking forward to lose some inches quickly and get that perfect svelte body while on holiday in Mauritius? We offer you the ideal slimming treatment at the House of Traditional Balinese Massage – one of the best Balinese spas in Mauritius!
Make your dream come true to get back in shape with our wonderful slimming treatment of 90 minutes for a good value. Whether you want to shed those persistent extra weight, tone sagging skin or get rid of water retention, the expert spa therapist makes sure to meet the needs of each client.
There can be nothing better than to seize this unique opportunity to get that desired model body!
About the Amazing Slimming Treatment: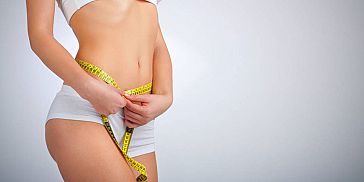 Treat your body with a slimming treatment, focusing not only on losing some extra pounds but purifying your whole system and bringing inner harmony.
Whether you are looking to lose inches quickly, or for a long term weight loss, the 90 minutes slimming treatment works best for you. You just have to step into the spa and leave all your troubles behind.
The skilled therapists are at your service, focusing on each individual's needs: be it to lose that extra weight, for body contouring, tightening of saggy skin, as well as to clear lymph nodes from toxins and water retention.
This 90 minutes slimming treatment includes electric wave patch, sauna or hot blanket and Jacuzzi sessions.
Recover a svelte figure using the expert traditional massage techniques, including 'petrissage' to knead away excess fat, promote detoxification, drainage, re-firm the body, and prevent the formation of new cellulite. The treatment even helps in elimination of the problems associated with different types of cellulite.
This Slimming Treatment package includes:
90 minutes slimming treatment (includes electric wave patch, sauna or hot blanket, Jacuzzi and massage)
Changing cabin and shower facility
A robe, disposable underwear and slippers will be provided.
About the Spa
Located in the North of the island, the House of Traditional Balinese Massage is a franchise from Singapore opened in Mauritius since 2010. With a Traditional Asian feel, the spa was the first to offer authentic traditional Balinese treatments in Mauritius.
This spa focuses on delivering professionalism, satisfaction and quality as the hallmarks of its business philosophy. All the spa therapists are qualified and trained by Singaporean massage therapy experts to meet the varied needs of each client.
The décor of the spa is very special as it fits perfectly with the natural setting of South East Asia where the walls are covered with traditional bamboo both from the inside and outside. The spa has a shop where you can find a range of decorations and traditional spa products including organic oils, all the way from Bali.
All these features make the House of Traditional Balinese Massage a unique place for the perfect spa experience during your holiday.
---
Comments
The slimming treatment is not recommended to pregnant women.
We advise you to arrive 15 minutes in advance of your scheduled treatment time. Arriving late can reduce the time of your treatment. Your treatment will end at its scheduled time so the next guest is not delayed.
Spa Location: Arsenal (North of Mauritius)
---
Prices
Price per Participant: 89 Euro