Tamassa Hotel Lobster Dinner Package
| | |
| --- | --- |
| Location | South |
| Operating Days | Monday, Thursday |
| Duration | 3 hrs |
| Activity Time | 19:00 - 22:00 |
| Transportation | Offered as Supplement |
Not Available Until Further Notice
Lobster Dinner Package at Tamassa Hotel
Unsurpassed luxury. Flavour. Eye-appeal. Lobster is the pinnacle of luxury in seafood. Especially for you, we have come up with this sumptuous lobster dinner package at the best discounted price.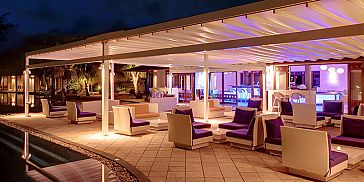 Offered at Tamassa resort, one of the best all-inclusive hotels in Mauritius, this dinner package will provide you with an elite evening experience. It is all about enjoying the luxury of a 4 star hotel with uncompromising gastronomical delights and high quality services in a beautiful atmosphere. Indulge in some quality time for a tête-à-tête with your loved one or friends and enjoy the innovative cuisine which will delight your palate.
This dinner package at Tamassa includes a welcome cocktail upon arrival, followed by a sumptuous 3-course lobster dinner menu with unlimited supply of soft drinks and water at the hotel's Playa restaurant. In a relaxed al fresco setting, appreciate each bite of the delicious dishes while listening to the sounds of the ocean and feeling gentle sea breeze.
Located in Bel Ombre, this amazing hotel is the perfect holiday dining destination where each guest is treated like royalty by the friendly and professional staff. You are here to spend less and enjoy more.
More about the Amazing Lobster Dinner Package: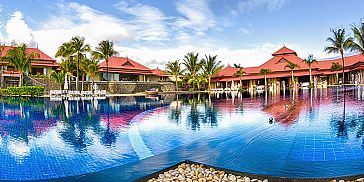 Tamassa Hotel brings you a new concept about enjoying an elite evening experience with its special lobster dinner package. It is a golden opportunity to satisfy all the senses.
Your luxurious evening starts at 7:00 pm with a very warm greeting by the hotel staff, followed by a welcome cocktail which you can appreciate as you settle in this blissful retreat.
You will fall in love with this vibrant beach hotel, its decor featuring earth-coloured roofs and walls made from local volcanic stones, shady coconut palms dotting tropical gardens on white sandy beaches and the expansive pool. All is always accompanied by a sincere professional service that comes straight from the heart.
As part of the evening package, you will have a sumptuous 3-course lobster dinner from a set menu at the Playa restaurant. In a relaxed open-air setting, appreciate your divine seafood dishes while enjoying the views of the stunning blue lagoon. Whether you want to quench your thirst or simply want to sip a drink that will trigger your senses, the resort offers you unlimited supply of soft drinks and water during your dinner.
After your exquisite dinner, relax around the outdoor pool and appreciate the sound of the waves. The dinner package ends at 10:00 pm.
Tamassa Hotel Lobster Dinner Menu:
After you have well settled with the cheerful setting, treat yourself to the delights of a lavish 3-course dinner to satisfy your appetite at the resort's Playa restaurant.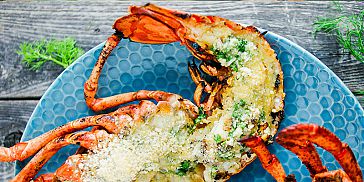 Starters:
Artichokes tartar with tiger prawn
Lobster soup flavored with cumin seeds and truffle oil
Main Courses:
Crab meat ravioli, parmesan cream and crispy vegetables followed by Lemon sorbet with Champagne
Grilled lobster, sautéed potato and vegetables, garlic butter
Dessert: Soft chocolate cake and vanilla ice cream
Drinks: Unlimited supply of soft drinks and water
Comments
The Tamassa Hotel Lobster Dinner Package is offered only on Mondays and Thursdays, from 07:00pm till 10.00pm.
Duration of this dinner package: 3 hours
All drinks, other than mentioned in the dinner package are offered at an additional cost and can be settled directly at the hotel's service outlet.
About Tamassa Hotel
A vibrant four-star beach hotel, situated at Bel Ombre in the South coast of Mauritius, Tamassa is the ideal place to create a lifetime experience!
A refreshing retreat to the conventional tropical resorts, Tamassa has a unique charm to itself. Earth-coloured roofs and walls made from local volcanic stones; shady coconut palms dotting tropical gardens on white sandy beaches; guestrooms facing sparkling ocean and aligned in arcs round the expansive pools, all these will truly capture your senses.
Tamassa features a choice of classy restaurants and bars with light-hearted and delicious cuisines. From romantic candlelit dinners under the stars, live cooking shows to moody cocktails and exotic aperitifs for late night partygoers, you are sure to enjoy your dining experience at the hotel.
The resort also invites you for complete relaxation, with the most beautiful beach this side of the island, well-spaced pools and shady coconut palms dotting abundant gardens. For those who wish to pamper themselves from head-to-toe, a retreat to the hotel's LUX* Me spa is the ideal choice! From luxurious facials, massages and scrubs to energizing yoga classes and a large range of fun exercise programmes, you will find it all to enliven your body, mind and soul. All the spa treatments are designed to have therapeutic value and are carefully tailored for your needs. So feel better, lighter and brighter at LUX* Me Spa!
There is always something to do for everyone here…even if all you want to do is absolutely nothing at all!
---
Prices
Price per Adult for the Tamassa Hotel Lobster Dinner Package: 75 Euro / person
Not Available Until Further Notice