Blue Marine Discovery Quest
| | |
| --- | --- |
| Location | South West |
| Operating Days | All Days |
| Duration | 6 hrs 30 mins |
| Activity Time | 08:00 - 14:30 |
| Transportation | Offered as Supplement |
Activity Time
08:00 - 14:30
Transportation
Offered as Supplement
This Activity Is Not Operational Until Further Notice
Blue Marine Discovery Quest - Overview
The Blue Journey - An original way of enjoying the remarkably picturesque West Coast of Mauritius, with great comfort and exceptional service on the fabulous 50ft sea-ranger boat.
Embark with us on a unique, unforgettable and eco friendly marine discovery Exclusive journey to explore the dolphins, sperm whales as well as many other marine species.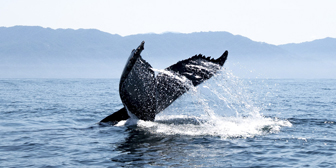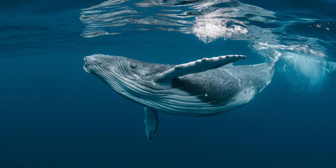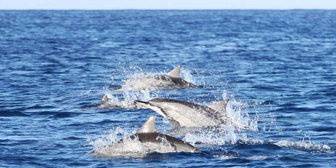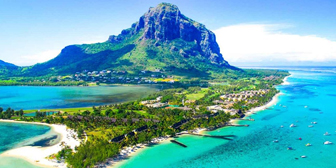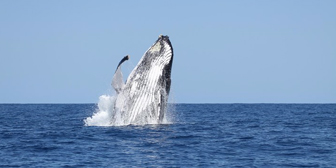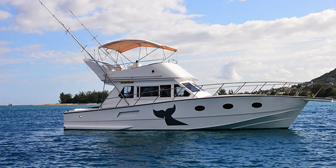 Highlights of this activity:
Board the Private Luxury Cruise of 50ft boat for an exceptional sea day
Get to see the dolphins and whales and discover their life for one day
Enjoy a swim and some snorkeling in the sea during the trip
Enjoy the sun and drinks onboard during the second part of your journey
Get the chance to enjoy the beautiful West coast and take a break from cruising in the deep sea
---
Blue Marine Discovery Quest includes
7 hours on A Private cruise
Discovery of dolphins, whales, turtles, corals and tropical fish and Many bird watching opportunities
Private Open bar offering selection of soft drinks and alcoholic beverages
Key exclusive snorkeling site proposed by the crew where you will discover Mauritius awesome coral ecosystem and Snorkeling gear for each passenger
Royalty treatment by the Captain, crew members who will cater for all your needs and desires on the luxury boat for your Exclusive Day.
Maximum comfort, Luxury and Privacy onboard to discover the amazing West Coast.
Access to all the facilities of the luxury boat such as the luxurious Upper deck, 2 cabins and toilets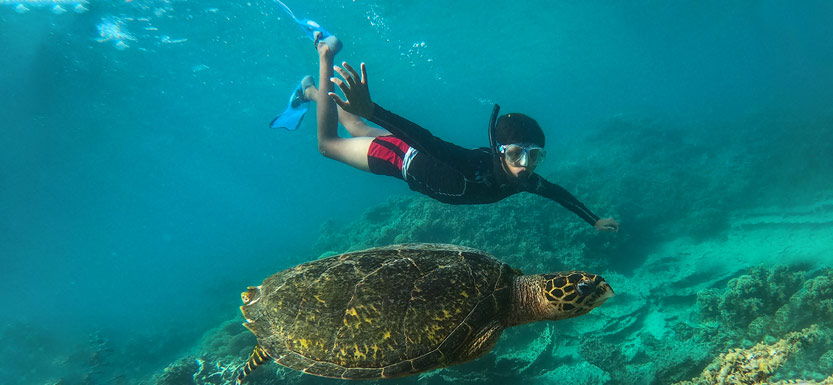 ---
Transportation & Driver Details
Transport is available for an additional supplement and will include pick up and drop off from any hotel / place of accommodation in Mauritius.
Car Capacities
You can choose from a selection of vehicles types:
Family Car - Up to 4 passengers
6 Seater vehicle - Up to 6 passengers
Minivan - Up to 10 passengers
About the Drivers
All drivers speak fluent English and French (Upon special request we can organize drivers who speak additional languages). The drivers, citizens of Mauritius, will be happy to provide you with information about Mauritius and each of its sights.
All drivers are very professional, time efficient and friendly. There is high emphasis on being always on time and providing reliable devoted service to customers.
---
Black River (south west of Mauritius)
| | |
| --- | --- |
| Departure time: | 08.00 Participants must arrive at least 15 mins before departure time |
---
Your Private Blue Marine Discovery Quest – Full Description
You will be welcomed onboard for a true marine adventure with a pre-departure briefing by the boat's captain about the day's itinerary before venturing out to sea.
The briefing will also include aspects such as: Your Exclusive day program, Type of Dolphins and whales which you will encounter, Dolphins and whales habits, Types of Marine animals and sea birds that may be encountered, Guidelines for Sustainable Dolphin and whales Watching and Security Measures on the Boats.
The first part of the journey for the encounter with the mammals ends around noon and you will cruise from the deep sea back to the lagoon.
For the second part of the journey, the boat will stop for a break in some key locations along the coral reefs, where you can enjoy a swim and some snorkeling in the sea, or enjoy the sun and drinks onboard our 50ft boat. The snorkeling is a great way to have a glimpse into the mesmerizing marine life and the underwater world of Mauritius.
This is a great chance to enjoy the beautiful West coast and take a break from cruising in the deep sea. Use this time for swimming, snorkeling, some relaxation and taking pictures.
Dolphins' Encounter & Whales Watching
Following the briefing onboard, the luxury boat will depart, heading to Tamarin Bay area where you can encounter dolphins in their natural habitat. The lower deck is perfect to see the dolphins from close; you will be amazed by seeing the pod of dolphins swimming next to the boat.
After the outing with the dolphins, you will be taken further out to the deep sea for whale watching. The cruising journey to the whales is wonderful and is one of the highlights of this Private Luxury cruise…
For those of you who prefer the lower deck, you can enjoy the free time by relaxing and tanning. Along the way, you will be able to see turtles and observe the different sea birds and the skippers will be more than happy to give you any information on the marine animals you will see.
Whale watching is a different and more difficult outing as you will have to go further out to sea and the number of encounters you will have, depends a lot on weather and sea conditions. But, when you do see the whales, the sight is unbelievable.
Everyone has their own way of describing this incredible sight. Sometimes instead of the usual outbursts, it is the deafening silence of being lost for words as you hear the enormous humpback whale take one last breath before a dive.
Full Privacy Guaranteed!
You and your guests will be the only ones on the Private cruise and are guaranteed exclusivity and privacy with friendly attendant professionals who will cater for your every need personally.
During your Exclusive cruise the crew members will make your time enjoyable, they will tell you about local folklore, and play local Mauritian music which will lift the spirits of everyone on board.
More about Dolphins & Whales in Mauritius
Dolphins and whales are perhaps the most fantastic of all the creatures that live in the ocean. The dolphins - cheerful and playful are symbols of intelligence and grace.
Dolphins lived in pods of around 20 individuals or more and can be observed swimming casually from Tamarin, on the west coast of Mauritius, on their way to the deep sea off the coast of le Morne peninsula, early in the morning. The Dolphins, the Bottlenose Dolphin and the Spinner Dolphin, have made the West Coast of Mauritius a place for them to rest and sleep before going to the deep sea for their fishing.
The Bottlenose Dolphin is one of the most common and well-known dolphins. Bottlenose Dolphins are grey in color and can be between 2 and 4 meters (6.6 and 13 ft) long, and weigh between 150 and 650 kilograms (330 and 1,400 lb). Bottlenose Dolphins live in groups called pods that typically number about 15 dolphins, but group size varies from solitary bottlenose dolphins up to groups of over 100 or even occasionally over 1000 animals. Their diet consists mainly of small fish.
The Spinner Dolphin is dark gray, with darker patches in the tail stock, back and throat. Usually it has creamy-white patch on the belly though this varies considerably. The beak is distinctively long and thin, with a dark tip. The fins too are lengthy for dolphins of this size. Adults have varied in size from 129 cm to 235 cm and weight from 23 kg to 78 kg. The gestation period is 10 months. Individuals reach maturity at 4-7 years (females) and 7-10 years (males). Longevity is unknown. Spinners congregate in groups that vary from just a few dolphins to great schools numbering in the thousands.
It is possible to find many different types of whales in Mauritius. The most common whales are: Blainville's Beaked Whale, Gray's Beaked Whale, Dwarf Sperm Whale, and the Sperm whale which is the most famous Whale in Mauritius is the Sperm Whale.
The Sperm Whale is the largest species of toothed whale, with adult bulls(males) growing to be about 15-18 meters (50-60 feet) long, and weighing about 45-70 tonnes. The body of sperm whales is robustly proportioned, with paddled-shaped flippers. The lower jaw is always relatively small and thin relative to the upper jaw. The Sperm Whale dived to great depths to find food, and it eats squid, fish, and even sharks.
---
Hats
T-shirts
Sun block cream
Cameras
Swimsuits
Towels
Spare Clothes
Own masks
Own lunch box
Snorkeling equipments
---
| Blue Marine Discovery Quest | |
| --- | --- |
| Price for Exclusive Blue Marine Discovery Quest (up to 4 pax): | 1,090 Euros |
| Price per each Additional Participant (Adult): | 125 Euros |
| Price per each Additional Participant (Child): | 75 Euros |
---
This Activity Is Not Operational Until Further Notice
Please contact us on +230 269 1000 or +230 5257 5757 to check for availability before proceeding with the booking.